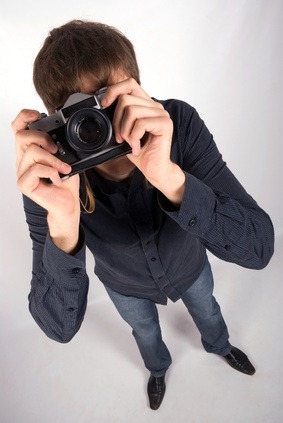 In the realm of digital information management, the storage and organization of photos may be one of the most difficult things to master.  With digital cameras, we can now shoot an unlimited number of photos easily, and editing programs allow us to customize the look of photos in just about any way imaginable.  In addition, the options for storing and organizing photos, and the features available within these programs, can make your head swim.  To make the process more manageable, you should first answer some important questions.
1.  How much space do you need to store digital photos? The size of a photo file can range from as low as .1 Mb to over 100 Mb depending on quality and use.  Determine your average photo size and number of photos to determine the storage space you need now and in the future.  Or if you have your photos currently stored in a folder, check the storage size of that particular folder to get a feel for your current needs.  How might this grow over time?
2.  Do you need to access your photos online? Will you be storing and accessing your photos from one computer, or would you like to be able to access them from any computer or mobile device?  One construction client I worked with wanted to be able to view photos of projects while on the job-site.  You may also want to use an online program as a way to back up or archive your photos. There are many good cloud-based programs for storing and organizing photos with varying features and price.
One example is a Google application called Picasa.  One great feature of Picasa is the ability to store your photos on your computer's hard drive for organization, renaming, tagging, face recognition, location information and basic editing.  An automatic sync will then upload the photos to Google+ so that you can access them at photos.google.com using your Google account.  Any changes you make to the photos in Picasa will continue to sync with your online albums.  You can then also share your photos within your Google+ Circles.  An added benefit is the ability to use a mobile app on your phone or tablet to upload any photos from these devices.  Apps are available with both the Android and iOS systems.  Of course, iPhoto is a similar program available on Apple devices with the ability to upload to the iCloud.
If you decide to use an online storage service, be sure to review and be comfortable with the Terms & Conditions and Privacy Policy for the service.  For example, Google's Terms of Service explains that you retain the ownership rights to your photos, but Google is allowed access to them in order to provide you the service and to improve on the product.
3.  How often, if ever, do you need to order prints of your photos? If you order prints of your photos often, an online program such as Snapfish or Shutterfly may be a good solution.  With these programs, you can store and organize your photos as well as perform basic editing features.  But if you don't continue to order prints, your photos will not be stored beyond a certain amount of time (typically one year).
4.  Will you be doing professional editing of your photos? The programs mentioned so far allow editing features that are typically sufficient for the novice photographer.  If your editing needs are more advanced, you can look at a program such as Adobe Photoshop Elements 12.
5.  What is your budget? As mentioned, there are a wide range of solutions available and some are free.  Price will increase with storage size, features available and the availability of advanced editing.
Note that many digital cameras come with their own organization and editing software.  If you have basic needs for photo storage and organization, this may be a good solution.
I'd love to hear what you use for your photo organization and storage.  Please share your comments on our Facebook page.