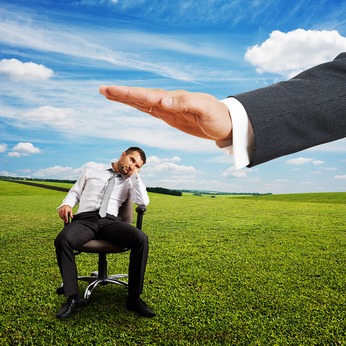 When someone chooses to follow me on Twitter, the follower receives a response asking "…what productivity-related topics would you like to see?" Most of the comments I receive in response relate to decluttering information, time management, or questions about productivity apps.  Thus, the following response from @StartFreshHere intrigued me: "Anonymity is a killer in the workplace – different ideas on honoring great work, and work ethic!"
It isn't surprising that employee productivity and performance is directly correlated with the recognition they receive. A January 2007 survey by staffing firm Accountemps found that "frequent recognition of accomplishments" was the top non-monetary compensation named by full- and part-time office workers.
Whether you manage a business, a team, or a family, the same rules apply.  If you haven't built recognition into your management processes, you may be killing your team's productivity and morale.  While recognition is best done regularly throughout the year (consider scheduling reminders for set times or after large projects), the end of the year is a great time to reflect and acknowledge great work.
Following are tips to consider when creating, or improving upon, a recognition program for your employees or team members:
Some individuals appreciate public recognition, while others would rather remain private. Don't make assumptions.  Ask them – How do you like to be thanked/recognized?
Be specific with your recognition. Focus on the specific traits and behaviors you value most and would like to see continue.
As for ways to recognize your employees, here are some ideas to get you started:

Non-public:

A financial bonus or gift certificate for a spa, a store that matches their interests, dinner, movies, or another local experience
A unique gift that shows you know them. For example, after a long tax season, a manager gave a dog-lover on his accounting team a framed photo of her dog and a gift certificate to a dog spa
An inspirational/motivational book
Extra time off or flex-time

Public:

A team dinner or meeting with public recognition for high performers
A team "thank-you" lunch
Flowers
Create a "Wall of Fame" to showcase outstanding contributions
Give the employee the best parking spot for a period of time
Ask employees to nominate each other for a weekly award

For more ideas: 151 Quick Ideas to Recognize and Reward Employees
I'd love to hear what has worked well for you when recognizing employees or team members.  Share your feedback with me on Twitter(@lvandekrol) or Facebook. Use #employeerecognition.