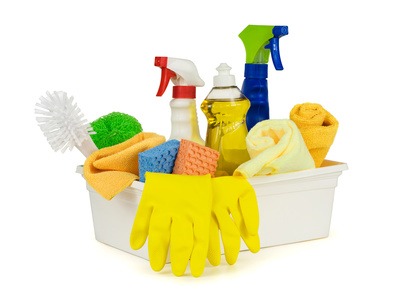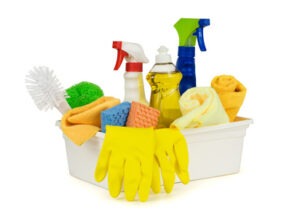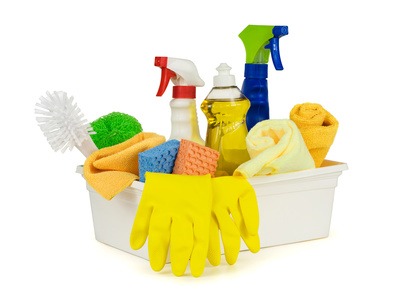 Today is cleaning day at my house, one of my favorite days of the month. Before you think I'm crazy, I should tell you that I don't clean my own house…we hire someone to do that chore for us. About 10 years ago when I left my stable corporate career to start my business, my husband and I discussed ways we could cut back on expenses for a while. When the topic of the cleaning lady came up, we both quickly dismissed it as a feasible area to cut. Here's why…
1. While I love to organize, I do not love to clean. My housekeeper has amazing passion and skill for her work.
2. I am a perfectionist.  I've gotten better after having three small children, but I know if I tried to clean my own house, I would get distracted by the "cluttered" cabinets and closets, the grout that is no longer white, and the many small home improvement projects that need to be done. It would take me much longer to do the work than my efficient cleaning lady.
3. Having a housekeeper that is scheduled to come every two weeks holds my family and I accountable for getting our house picked up and organized at least that often. You may be surprised to know that an Organization and Productivity Expert's house is not always spotless. I train my clients that it isn't important to be perfect all of the time – but to have the systems and tools in place to recover quickly when needed. Having that built-in accountability is important and allows us to develop habits and processes around it.
I challenge you to think of one task or area – at home or work – that you dislike or is not your strength. How much time and energy do you waste each month doing something you dread or that someone else may do better?  Maybe there's a project that is important to you but you procrastinate doing at all.  Who can you find to delegate this task or area to?  Is there a team member or family member that is a better fit for the task? Is it time to hire an expert to assist or to provide needed accountability?
The most successful people in business and life have learned how to let go, how to delegate, and how to focus their time and energy on their strengths.  I'd love to hear what you have decided to let go of and how it has changed your work and/or life.
Now, I'm off to enjoy my clean home….at least for a bit until the kids get home.