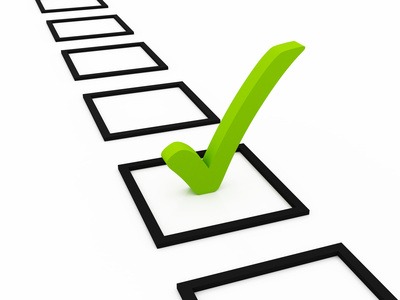 Recently, my Project Digital Sanity colleagues and I had the great opportunity to present to our peers at the NAPO conference in Phoenix. As part of this, we created a checklist for tackling the endless amount of digital information we receive daily. When we are overwhelmed by our digital information, it's often difficult to know how and where to start to address the related challenges. Step back, take a deep breath, and visualize what digital sanity looks like for you. Then, walk through the checklist below to reach your vision step by step.
The Prodigitivity Approach™
1. Declutter
I have identified target areas for digital purging.
I have set clear criteria for what to purge.
I have a strategy for decluttering my digital desktop.
I have a strategy for decluttering my email inbox.
I have a strategy for purging my digital folders.
2. Develop Structure
I have selected a context for my digital filing structure
I have identified 5-7 top-level information buckets.
I have a structure for current work on my digital desktop.
I have determined standards for naming my folders.
I have a plan to migrate files to my new structure.
3. Capture
I know all of my points of entry to reduce/consolidate.
I have criteria/tools to capture content in email.
I have criteria/tools to capture web-based content.
I have tools/processes to capture thoughts & notes.
I have a strategy to convert paper assets to digital form.
4. Processing
I have evaluated my digital documents' life cycle.
I have a mapping strategy for examining my workflow.
I use a triage method for processing my email.
I am investigating ways to automate my processes.
I use a standard format for my task statements.
5. Findability
I have naming standards for my documents and files.
I am building proficiency in my search skills.
My desktop is arranged for finding my current work.
I use metadata, keywords and tags to find documents.
I am aggregating information into accessible portals.
If you are interested in some assistance, accountability and motivation as you work through these steps, schedule time time today for your free phone assessment.