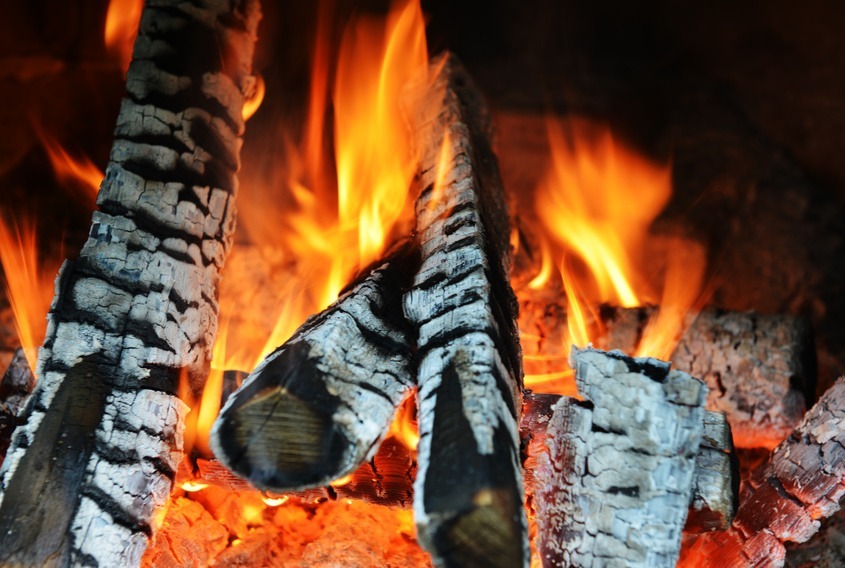 Julie reached out because she had reached a point of extreme frustration and overwhelm. She felt she was constantly trying to catch up, never finding time for her "important but nonurgent" tasks and projects, always worried about what she might be missing, and therefore not truly enjoying her work or personal time. Julie was always reacting to the latest emergency, others' priorities become her priorities, and she would reach the end of the day, the week, and the year feeling drained, overwhelmed, and unaccomplished. Does this sound familiar?
After talking with Julie, we established that one change she needed was to incorporate a better system and tools for planning her time – her years, months, weeks, and days. An effective plan, and strategy to follow and maintain it, allows Julie to better understand her goals and priorities, and to make better decisions and choices throughout her days.  Here I share ten proven strategies for incorporating effective planning into your own days and weeks.
1.    Clarify your goals and priorities.
What is important to you in work and life? What do you hope to achieve in the long-term and short-term? If you aren't clear on what your goals and priorities are, you can never know if you are working on the right thing at any point in time. This clarity will be the basis for your plan and the choices you make throughout the day.
2.    Break down your goals into strategies and milestones.
As an elephant lover, I hate to use the saying "How do you eat an elephant? One bite at a time." But it is a good metaphor for attacking your long-term and short-term goals. Once you know what you want to accomplish, you can break your goals into smaller pieces by defining the strategies you will use and when you will achieve various milestones.
3.    Create your habits and routines.
Without good habits and routines, it is easy to let your days and weeks slip away without focusing on what is most important. Spend some time figuring out how you will incorporate the needed activities and time to reach your goals. List the habits you want to follow annually, monthly, weekly, and daily. Define daily routines such as tasks or actions you will take each morning, start of day, end of day, and evening.
4.    Establish your boundaries.
It is likely that you will need to establish new boundaries in order to be successful in reaching your goals and sticking with your plan. Some examples might include:
I will return emails and phone calls within 24 hours.
I will take 1 day to review any new priorities, tasks, or projects before providing an answer.
I will say "no" to anything that does not support my annual goals.
I will not take on new volunteer positions this year.
I will not respond to email or text after 6pm or on weekends.
I will be in bed by 11pm and up by 7am each day.
Choose boundaries that work for your needs and personality and that will help you to reach your goals.
5.    Get the right people on board.
Who will be impacted by your goals, strategies, habits, and routines? Do you have someone to help hold you accountable? Who can help support your plan? Be sure these people are aware of your plan, your boundaries, and how they can help you be successful.
6.    Clear your space and your mind.
Take time regularly to clear your physical, digital, and mental space. If necessary, set aside a day or more to create an environment where you can focus and be intentional.
7.    Determine the right tools.
What tools can you use to support your planning, focus, and daily intention and action?  My favorite tools for daily and weekly planning are Microsoft Outlook/Tasks and the ProAction Planner. Do your research and find tools that will allow you to plan, reflect, track, and maintain. When working with others, it is also important to implement tools that will help you plan, collaborate, and track projects and tasks with them. Examples include Microsoft Planner and Teams, Asana, Trello, and Google Workspace. These are just a few of the many options available. Be sure to determine your needs and find what will best fit those needs.
8.    Plan your weeks and days.
Set aside time regularly to plan your weeks and days based on your annual goals, habits, routines, and other priorities.  Block time for the important, but nonurgent, projects and tasks. While it is rare that your week will go exactly as planned, having this basis as you begin your week will provide control and perspective, and allow you to make better-informed decisions when new urgencies arise.
9.    Track.
Incorporate a system to track progress on your projects, goals, and habits. Review this regularly in order to evaluate and reset as needed throughout the year.  You might also consider a look at how you spend your time and how closely you stick to your plan. Each day, evaluate challenges and areas for improvement. Small changes can yield big results.

10.    Reflect and improve.
In addition to tracking your progress, schedule regular time to reflect on your results in order to make appropriate adjustments and allow for continuous improvement. This might include a quick daily and/or weekly reflection, a more thoughtful monthly reflection, and a deeper annual review and reflection. What went well? What challenges did you face? What will you stop, start, or continue doing? This is also a great time to practice gratitude. Be kind to yourself and others.
After clarifying her goals and priorities and putting the systems above in place to fit her needs, work, and lifestyle, Julie is feeling much more in control of her time. She is living intentionally and working proactively which has reduced stress and overwhelm. But the biggest and best change is that Julie is enjoying her work again and is able to focus on those people and things that matter most in life.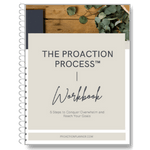 Need some tools to assist with the areas above? Check out our new ProAction Process™ Workbook packed full of tips, templates, worksheets, and exercises to support these areas of planning and more.
If you'd like a partner in helping you address your overwhelm and reach your goals, I'd love to talk. Reach out or schedule your free 30-minute consultation.