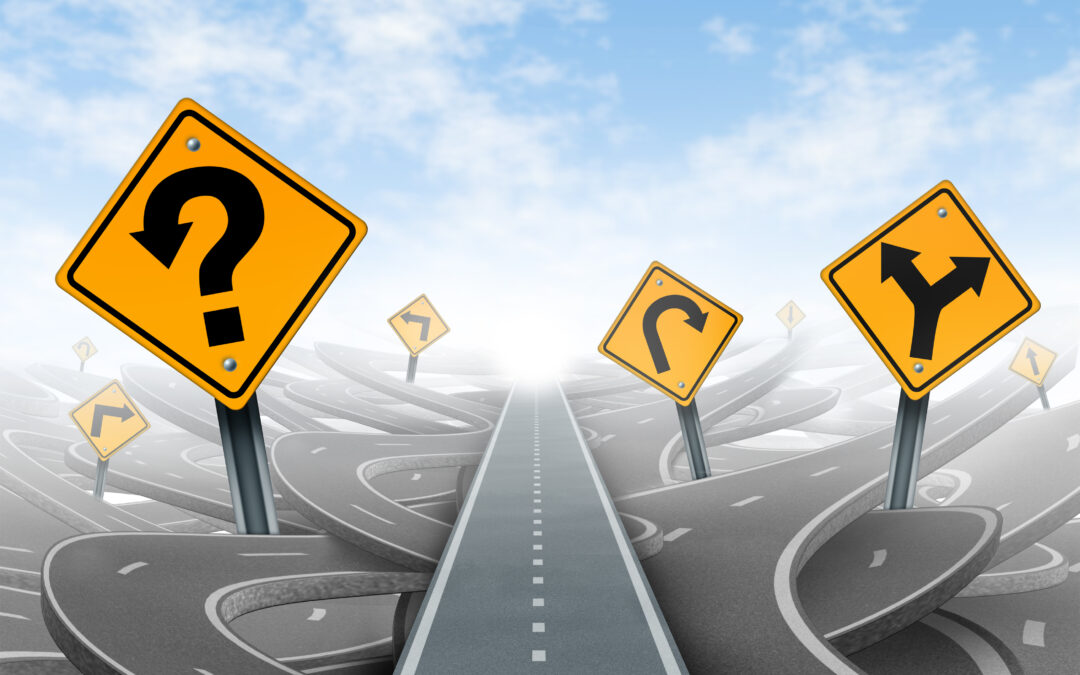 I had a blog ready to post this month but changed my mind at the last minute. The original blog I wrote focused on the importance of tying a clear vision, goals, and priorities to your daily to-do list. While I still think this is vital to making sure you are working on the right things each day, I decided to put that blog aside until next month. What has been coming up over and over the past week, that I felt more important to share this month, is the fact that no matter how much we plan and prepare, life often throws us curve balls. I'm sure no one would argue, especially in the environment of the past year. So, why even plan at all?
Why Plan?
Planning takes time. It requires difficult decisions. Good planning also creates the need to know your vision, goals, and priorities. Some people may determine the time and effort isn't worth it…life doesn't go according to plan anyway, right? But without a plan, without the knowledge and clarity of who you want to be, where you want to go, and how you will get there, the odds of reaching your goals are very low. Without a plan, the stress of the unexpected and the unknown is much higher. Without a plan, you are reacting to the needs and changes around you without intentional thought and value-based decisions.
With a plan in place, you gain more control over your days, your weeks, and your life. A plan puts systems and boundaries around the chaos. Barbara Hemphill, a mentor and leader in the productivity industry, says "Control what you can, so you can cope with what you can't." Planning provides you with this control. When the uncontrollable occurs and you are required to "pivot," you can do so with a great deal more confidence that you are making the right choices. The stress and overwhelm that often results from change is much lower. Your original plan is adjusted, not forgotten, so you will continue to progress towards your vision for success.
Characteristics of a Good Plan
How do you create a plan that allows for the unexpected or for a change in direction? Following are the key features of a good plan:
It ties to your life and career mission, vision, priorities, and long-term goals,
It is written. Studies show writing something down makes it more likely to happen and allows for better processing, so pen to paper is ideal, but getting it out of your head and in digital form is better than not getting it down at all,
It leaves room for flexibility. In other words, don't plan every minute of every day.
It is reviewed and reset regularly.
Stay tuned for next month's blog as I dive deeper into #1 above which is the key to creating the best plan for YOU.
If you need some assistance with creating or adjusting your planning process, I'd love to help. Click to learn more about my Productivity Coaching plans.