Unless you completely avoid politics and social media, you have no doubt heard about the "caucus chaos" that recently occurred right outside my door in Iowa. Much of the media has blamed the chaos on a new smartphone app the Iowa Democratic Party implemented to help get results more quickly. Because I have a large interest in the successful selection and implementation of technology, I thought I'd dig into it a bit further. What happened in Iowa is just one very publicized example of what happens daily in companies and organizations that do not take the time to properly analyze their vision and needs when choosing a new technology tool, or to carefully plan for a successful implementation of the chosen system.  How could this have been avoided?
What Went Wrong with the Iowa Caucus?
It is true that much of the cause for reporting delays and questions about count accuracy was due to a "coding error" in the Shadow smartphone application that was used by the Iowa Democratic Party (IDP) to report caucus voting results. The error resulted in only partial results being reported. But if you look just a little deeper, there were more underlying issues that can't be blamed solely on the creator of the application.
Following are additional factors leading to the issues with the Iowa Caucus:
State campaign finance records show the IDP paid Shadow, the tech company that created the app used in Iowa, more than $60,000 for "website development" towards the end of 2019. Shadow (or what I've also seen called the Iowa Reporter App) was a new app, reported to be just 5 months old, and created specifically for reporting of caucus results. This is not enough time to have been developed and fully tested before being rolled out for such a large and public endeavor.
Once the IDP had the app, there was not enough time for users to learn and test it themselves. In fact, some users weren't even able to get past the log-in screen.
This year, a new set of reporting requirements was put in place by the Democratic National Committee. Historically, precincts would only announce the outcome in terms of state delegate equivalents (S.D.E.s). In 2020, precincts were required to report three numbers per candidate: (1) raw vote totals, (the initial alignment), (2) the totals after the shifts of participants from non-viable candidates (the second alignment) and (3) the estimated delegate count for each candidate. While this may be confusing for those not involved with caucus procedure, it isn't difficult to reason that this increase in requirements, along with the use of a new application, and short time frame for development, training and testing, was the start of "the perfect storm."
In addition to the Shadow app, it was reported that there were training issues with other programs needed for efficient reporting of results, including Google Sheets, and problems with 2-factor authorization needed to access those programs.
The back-up process for reporting results when the app did not work was to call headquarters and manually report results (which is the way it had been done in past years). But, there were not enough lines and/or people to answer these calls and volunteers were left waiting for hours. It was quite obvious the back-up plan hadn't been fully thought through.
It is my guess that there were more issues involved in the selection and implementation of caucus reporting systems and processes this year. Iowa Democratic Party Chairman, Troy Price, has called for an independent forensic review of the decisions and processes (or lack of processes) that led to the failure. I look forward to learning more from that review.
2020 Iowa Caucus Consequences
What we do know is that there has been some pretty large consequences of the lack of proper analysis, testing, and implementation.
Chairman Price has resigned as chair of the party after 2.5 years of service, effective as soon as a replacement is elected.
The Nevada Democratic Party, who had planned to use Shadow, has now dropped the vendor.
The Democratic National Committee Chair, Tom Perez, along with the Bernie Sanders campaign, have asked for a "recanvassing" check of votes.
Thousands of extra volunteer and paid hours were needed to report the initial results and will be needed to assist with the recanvassing as well as the independent forensic review.
The negative PR for the Iowa Democratic Party and the state of Iowa will likely result in Iowa losing its status as the first caucus state in the country, with a large impact to hotels, restaurants and other local vendors that benefited from the event. It is not unreasonable to assume this misstep has costed the IDP and the State of Iowa hundreds of thousands of dollars.
How the Caucus Chaos Could Have Been Prevented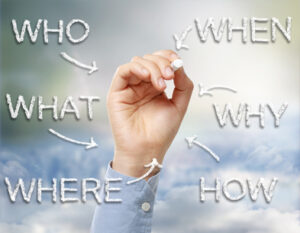 The chaos that occurred in Iowa could have been fairly easily prevented.  Following are the key components of successful technology assessment and implementation, and what may have been missing from the Iowa Caucus process:
Understand Your Need and Create a Vision for Success
What is driving the desire or need for the new system or tool? Are you solving an issue, creating efficiencies, or enhancing a process in another way? What will success look like? What will you be able to do that you cannot do now?
What was missing?  While we won't know for sure until after the independent review, I have to wonder if the IDP did what I see many other companies do…they go for the newest shiny object without truly analyzing the need and how the tool might fulfill it. Was it necessary to change the current system for caucus counting and reporting? What was the specific issue that needed to be addressed? If there was a challenge in the current process, or the IDP wanted to save time and create efficiencies by using an automated app, was a vision defined?  How did they see a new tool working and what would success look like? They could then choose a tool to best fit that vision for success. Perhaps the IDP did spend some time on this component and was clear in their need and vision but faltered in a later step.
Implement a Needs Analysis
A formal Needs Analysis takes the component above – understanding need and vision – several steps further in that it provides a process for decision makers to gather information needed to select the optimal technology.  The Needs Analysis will address:
resources available and new resources needed to implement and maintain the tool, including human and financial resources, and timeline;
any obstacles that could get in the way of implementation or maintenance of the tools;
level of comfort with technology, leading to a better understanding of training needs;
features needed, which can be gathered in a format such as "must have", "nice to have", and "not needed."
What was missing?  Did the IDP take the time to evaluate all of these steps prior to asking Shadow to develop the app for them?  They may have been clear on their budget and the needed features, but it is clear that not enough time was spent discussing obstacles that could prevent effective implementation (such as the app not working when it is needed most!), training needs due to many users not having a high level of comfort with technology, and the impact of an unreasonable timeline for development, testing, and training. This could have all been addressed with an appropriate Needs Analysis.
Match the Need with the Technology
Once the Needs Analysis has been completed, it becomes much easier to match the appropriate technology tool with the need. There are many great resources to find and evaluate applications but what is most important is to find the tool that best matches the results of the Needs Analysis and to evaluate the strength, security, and longevity of the application's creator and/or owner.
What was missing?  Without the appropriate Needs Analysis, it was impossible for the IDP to know whether they were choosing the most optimal system. Based on a February 4, 2020 article from The Atlantic, there is evidence that this was a situation in which leaders in the IDP knew some of the leaders in Shadow's company and that appeared to be enough to move forward with their application.
Develop the Project Plan
Once the optimal technology is chosen, it is time to develop a plan for successful implementation. There is too much involved with project planning to cover here (refer to Get Unstuck With a Simple Project Plan for project planning tips), but the importance of creating and following a technology implementation plan cannot be stressed enough.
What was missing?  What wasn't missing? I believe that due to the tight time frame involved, the IDP had no time to develop or carry out a successful project plan. Just a few of the pieces missing were: (1) time for testing the application, (2) training of all users, and (3) creation of backup plans for multiple situations.
Take a Holistic View of Technology
A holistic view of technology means looking at all of the systems currently used by an organization and determining how new technology will coordinate and compliment those systems. This is important for an efficient implementation of the new technology as well as continued effective use and maintenance.
What was missing?  While I am not aware of all of the systems utilized by the IDP, one main obstacle that was not addressed was how to coordinate the use of the new application with those precincts that desired or needed to continue to use the old, manual method of reporting. It has been reported that the IDP assumed all volunteers would download the app with no issues, even though some did not receive instructions to do so until 2 days before the caucus.  Staffing and technology needed to take the manual calls was not sufficient. Additionally, there was the issue with 2-factor authorization that was discussed earlier. Cell phones were not allowed in counting rooms, but 2-factor authorization within the technology required volunteers to have their cell phones to receive the security code. Understanding how the technology would need to coordinate with the use of cell phones was vital here.
What Have We Learned from the Iowa Caucus Chaos?
While the Iowa Caucus gaffe was certainly unfortunate and impactful, how many can say they have never been involved with an organization that has not made a similar mistake – rushing through decisions, not completing a thorough needs analysis, or not developing and following a project plan?  In my work as a productivity consultant, I often find during new client discovery sessions that some of their productivity challenges are caused by the mistakes made in technology selection and/or implementation. Organizations ranging from Fortune 500 corporations to very small businesses struggle every day with the results of poor planning and decision-making resulting in thousands of hours and millions of dollars lost and frustrated management and employees. Additional time and money are then spent to clean up the mess and redo the process the right way.
Hopefully some good can come from the Iowa Democratic Party's mistake, that is a larger awareness of the importance of following the steps for successful technology implementation. While it will take more time and effort upfront, we have learned that the consequences of not doing so can be much greater.